BADGY200
Regular price

RM 3,699.00

Sale price

RM 3,699.00

Regular price

RM 3,999.00
Share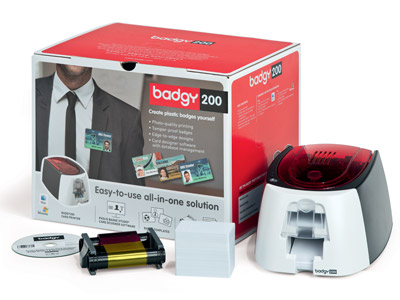 Badgy is much more than a card printer! What you get is a complete solution that allows you to start printing straight away:
Badge designs available to download
Intuitive software for creating your cards and badges
A plastic-card printer
Blank cards and a color printing solution
Badgy is a printer that is:
Easy to install and use
So compact that it fits discreetly into your workspace
Compatible with Windows and Mac operating systems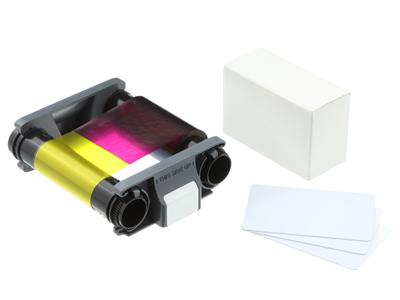 Blank cards and a printing ribbon
The Badgy solution comes with all the consumables you need to start printing your plastic cards.
The ribbon cartridge can be installed in the printer in a flash. Badgy detects the ribbon and configures itself automatically.
You get blank white cards and a color printer ribbon.
Our range of consumables includes thin and thick cards for your different requirements, as well as monochrome ribbons for black and white printing.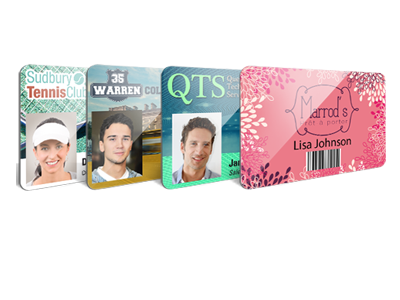 Download badge designs free of charge
Choosing Badgy saves you time and increases quality – but it also gives you access to a wide range of badge designs for staff IDs, student cards, gift cards, membership cards, and much more
Download the template that's right for you and personalize it as you wish!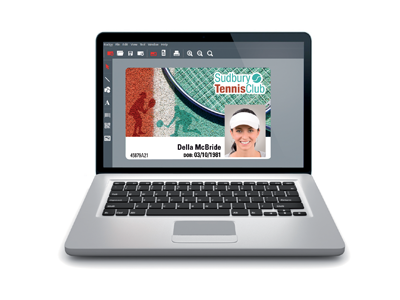 Intuitive software that is plug and play
The Evolis Badge Studio software has been designed to be as easy to use as possible, whatever your level of expertise. No training is required, you simply follow the steps!
With the Plus version, supplied with the Badgy200 solution, the software allows you to import Excel databases so you can personalize and print your badges in small print runs.
The Badgy100* printer is ideally suited to your single printing needs and is perfect for limited budgets. What is more, its printing speed means that you can create a PERSONALIZED CARD in less than a minute.
The Badgy200 package includes:
A badgy200 plastic-card printer
100 blank white PVC cards
A color ribbon with a 100-print capacity
Evolis Badge Studio+ software, Data Based version
A library of personalizable badge designs available to download free of charge
With Badgy200, you have everything you need to instantly print professional quality badges yourself.
Badgy200
Printing surface
Egde-to-edge
Print speeds
38 sec/card
95 cards/hour
Software
EVOLIS Badgy Studio Version 1 (import from Database)
Comes with a pack of consumables
100-print Colour Ribbon + 1 Cleaning cards
Print mode
Color sublimation and monochrome thermal transfer
Connectivity
USB 2.0 (USB 1.1, 3.0 compatible)
Capacity
Feeder capacity : 25 cards
Output hopper : 25 cards
Operating systems
Windows® XP, Vista (32 & 64 bits), 7 (32 & 64 bits), 8 (32 & 64 bits)
Mac OSX 10.6, 10.7 10.8, 10.9
Eco-design
RoHs, Extended standby mode and reduced electricity consumption
Dimensions and weight
HxlxP : 147x200x276 mm / 1.7 kg
Warranty
1 year, optional extended warranty available
DOWNLOAD :